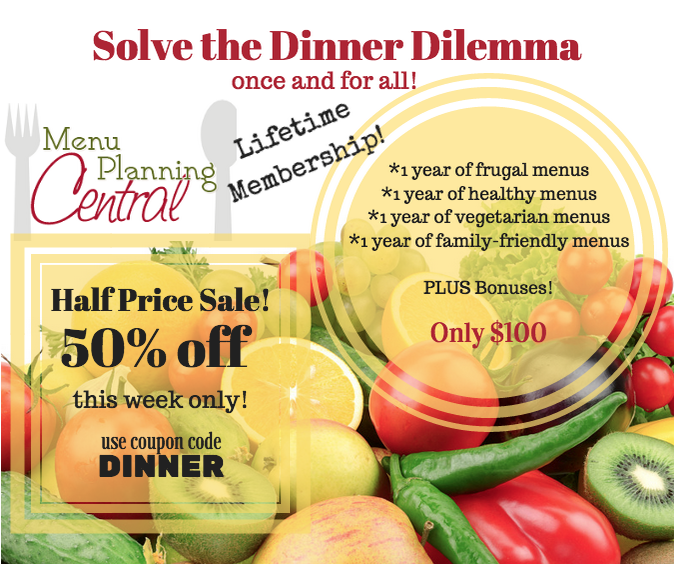 You're busy. Time is one of your most limited resources! Why spend it doing things that someone else could do for you?
Let us help you take menu planning and shopping-list-making off your list! We've already done it for you!
Right now you can get Lifetime access to:
12 months of Family-Friendly menus

12 months of Frugal menus

12 months of Healthy menus

12 months of Vegetarian menus

PLUS a bunch of bonus resources, ebooks, and much more! Learn more here.
From now through Saturday, Sept. 26 you can take one huge burden off your shoulders forever! Use coupon code DINNER to get 50% off!