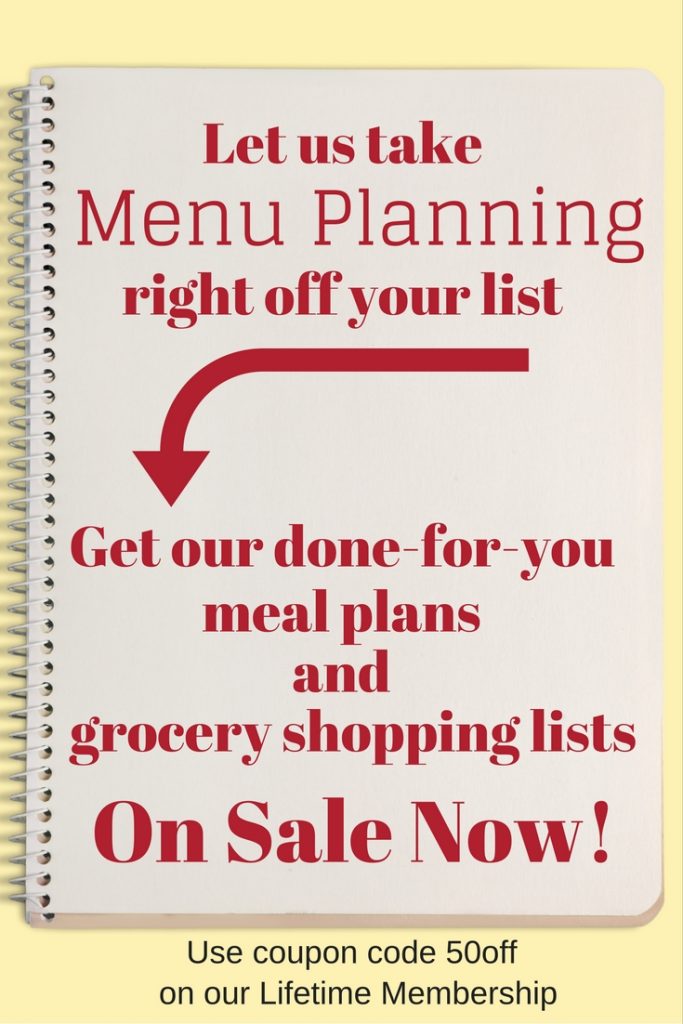 If you've been thinking about jumping into the wonderful world of done-for-you menu planning, NOW is the time!
From now through August 31 we're having a big Back-to-School sale to help you get organized and simplified, and take back your time from the hours you're spending now trying to figure out what you'll be eating, what you need from the store, and "Oh no!  What on earth are we having for dinner tonite?!"
You've got two options:
 Get our Lifetime Membership to all 4 of our menu types:  Family Friendly, Frugal, Healthy, and Vegetarian.  Get it for half price using coupon code 50off.
If you prefer a monthly payment option, we've got that too!  Normally it's $9.97 a month for 12 months to get to the Lifetime Membership level.  During the sale you'll just pay 6 monthly payments and then enjoy all the benefits of Lifetime Membership!  Just pick this option at checkout, no coupon code required.