Affiliate links are used in this post.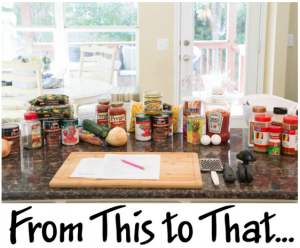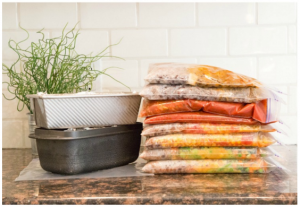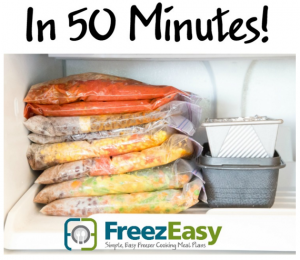 I'm not one to reinvent the wheel. When someone else is doing something awesome that I didn't get around to yet, I'm so happy to help spread the word.
Well, I am **super excited** about this wonderful new meal plan that walks you through every step of make-ahead freezer meals for the slow cooker!
That's right. I said it. It's the whole enchilada rolled into one! You get a meal plan, a shopping lists, step-by-step instructions on how to assemble each meal and cook it when you want it, but ALSO, you get VIDEOS of the lovely Erin Chase in her kitchen showing you the best methods for quickly and easily putting together all of these meals quickly and efficiently! It's SO well-done, beautifully laid out, very practical, and the price is incredibly affordable!
A couple weeks ago we tried out the All Ground Beef Recipes and enjoyed every single one.  It didn't take long to put together, and boy-oh-boy I sure did enjoy having ready-to-roll meals waiting for me in the freezer!  Time to make some more, and this time I think I'm going to try the All Chicken Recipes and the 10 Skillet Meals as well.
You can start slow and easy with the All Chicken Recipes, All Ground Beef Recipes, All Pork Chops Recipes, a Combo Plan, OR take advantage of the Summer Meal Plan in one handy bundle for 30% off right now! Click here to check it out!