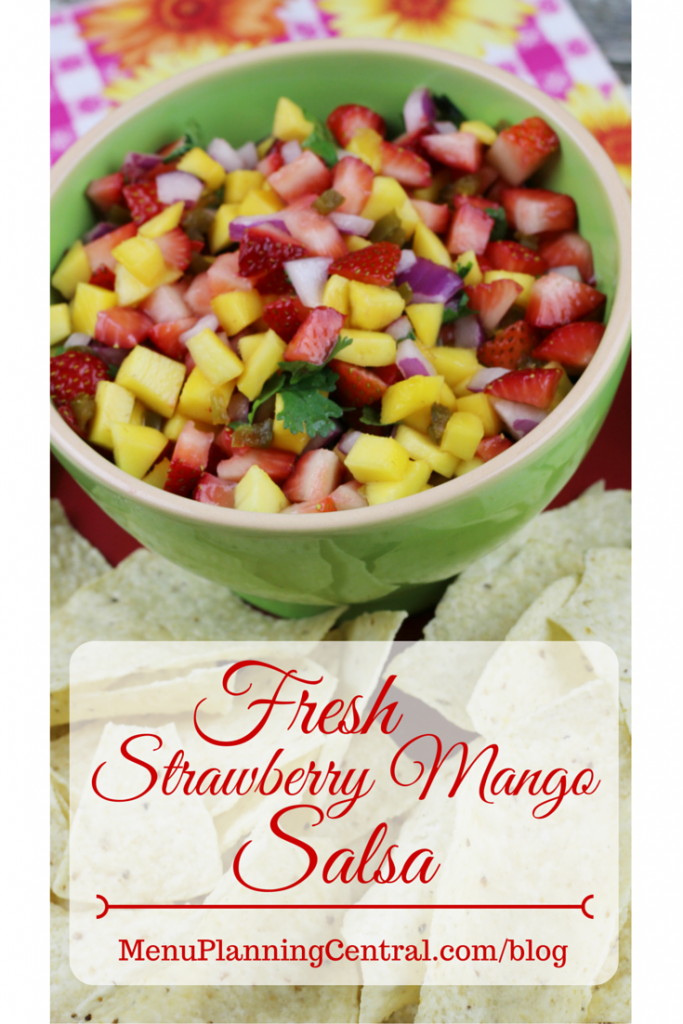 Take advantage of the availability of fresh, juicy strawberries and soothing, smooth mango with this beautiful and delicious recipe!
INGREDIENTS
1 cup strawberries-diced
1 cup mango-diced
1 Tablespoon sugar
1/4 red onion – diced
1 jalapeno – seeded and minced 
2 Tablespoons cilantro-chopped
3 Tablespoons honey
3 Tablespoons lime juice
Optional – pepper to taste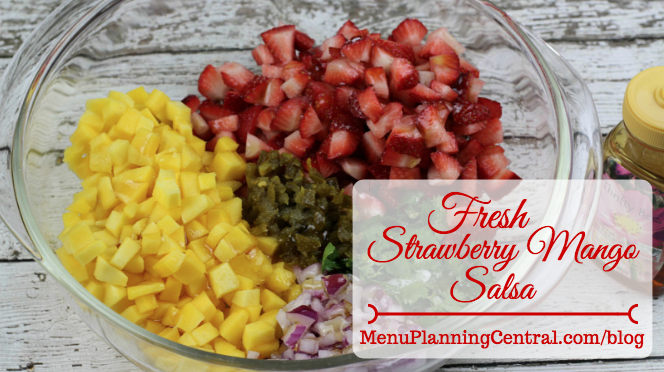 DIRECTIONS
1. Add the strawberries, mango, sugar, onion and jalapeno into serving bowl. Cover and chill until serving time.
2. Just before serving, mix together the cilantro, honey, lime juice, and pepper and add to the salsa. Toss gently.
3. Serve immediately.
This recipe can be served with tortilla chips, cinnamon pita chips, bruschetta, corn chips or even as a dessert topping.