Affiliate links are used in this post.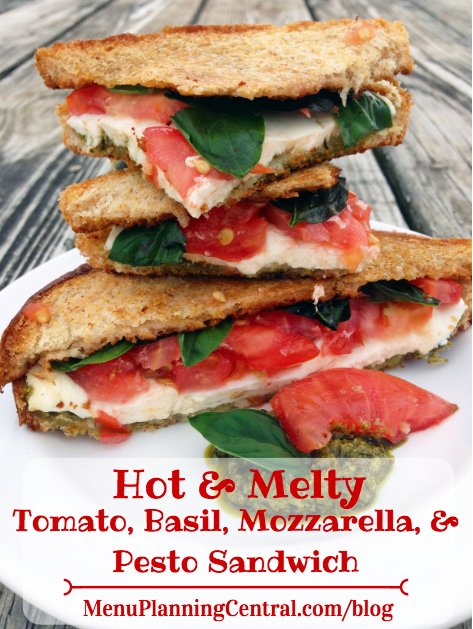 Everybody loves a melty, soothing sandwich full of flavor!  This gorgeous sandwich can be made so easily and will quickly become one of your favorite ways to use your fresh tomatoes and basil from the garden or farmer's market.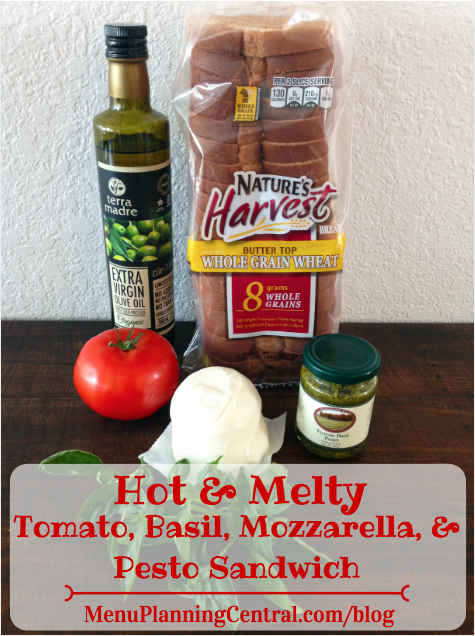 For one sandwich you will need:
2 Slices sandwich bread of your choice

¼ Fresh Mozzarella Ball (sliced)

3 Slices of Large Tomato

Handful of Fresh Basil

1 Tbsp. Basil Pesto

1 Tbsp. Extra Virgin Olive Oil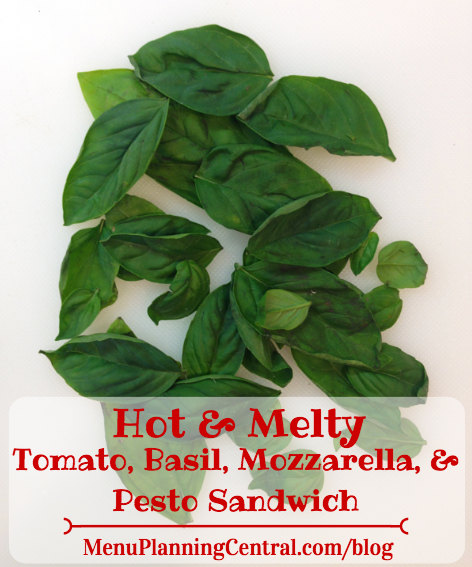 Step 1:  Wash your vegetables and herbs.  Pat the basil dry.
Step 2:  Preheat a stovetop skillet on low.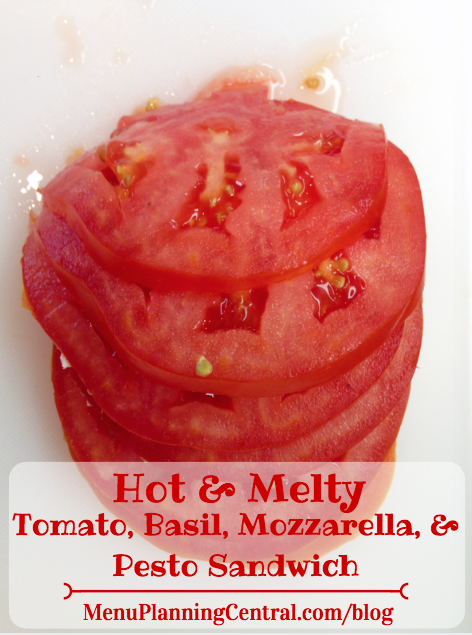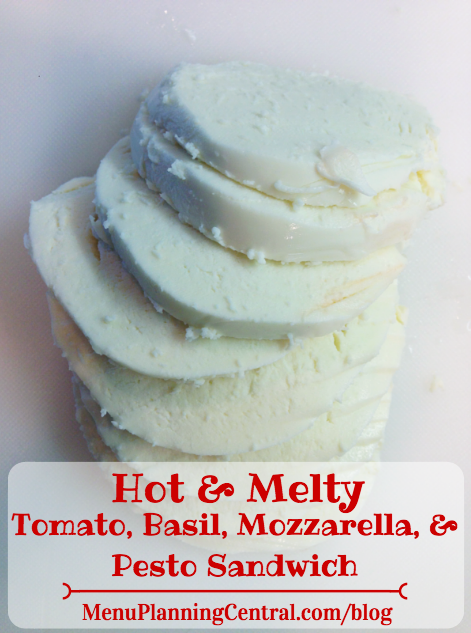 Step 3:  Slice tomato and mozzarella.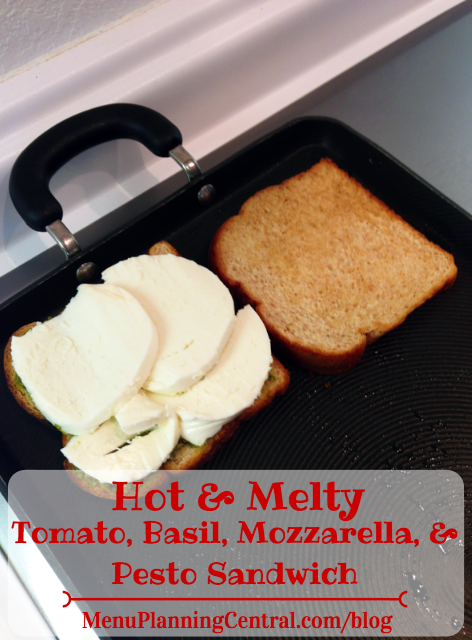 Step 4:  Add olive oil to skillet.
Step 5:  Place both pieces of bread on the skillet.  Add pesto, mozzarella, tomato, and basil to bottom slice.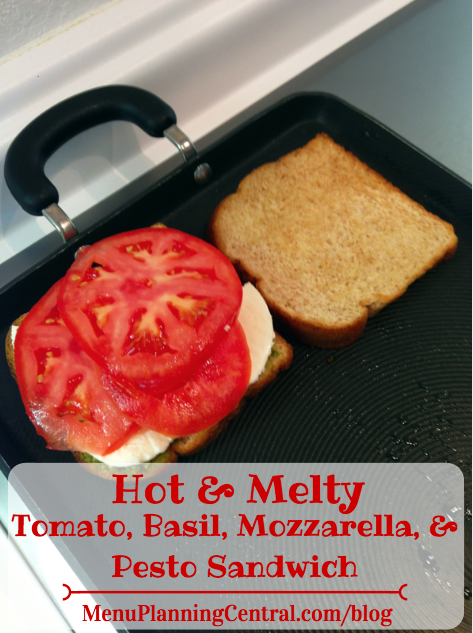 Step 6:  Add the top slice.
Step 7:  Use a cast iron sandwich press to flatten the sandwich on the skillet.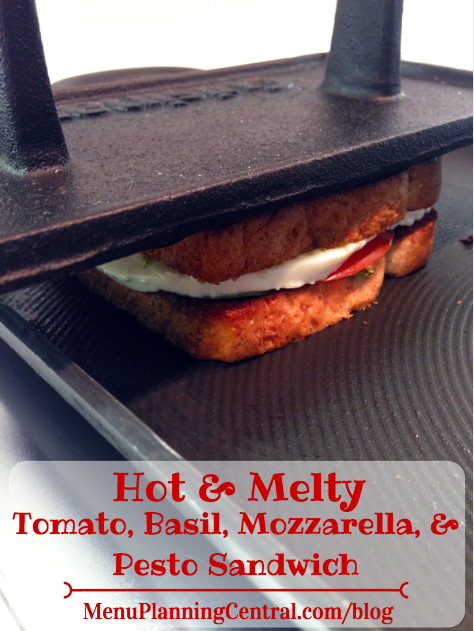 Step 8:  Cook approximately 4 minutes on each side, or until bread is crisp.
Step 9:  Remove from heat.  Serve immediately! YUM!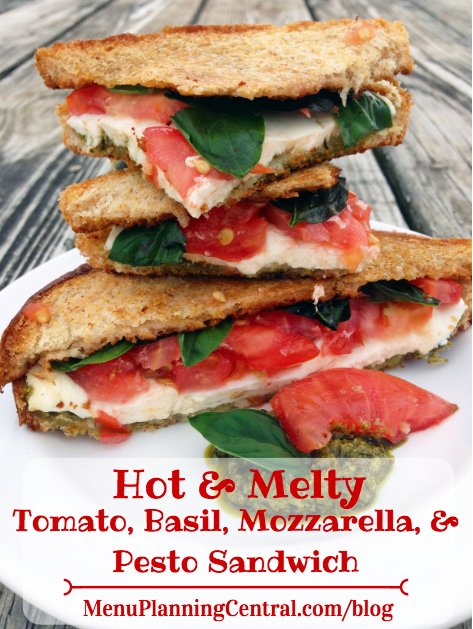 The Hot & Melty Tomato, Basil, Mozzarella, & Pesto Sandwich is included in our awesome Summertime Family-Friendly Menu Plan!  Check it out here.