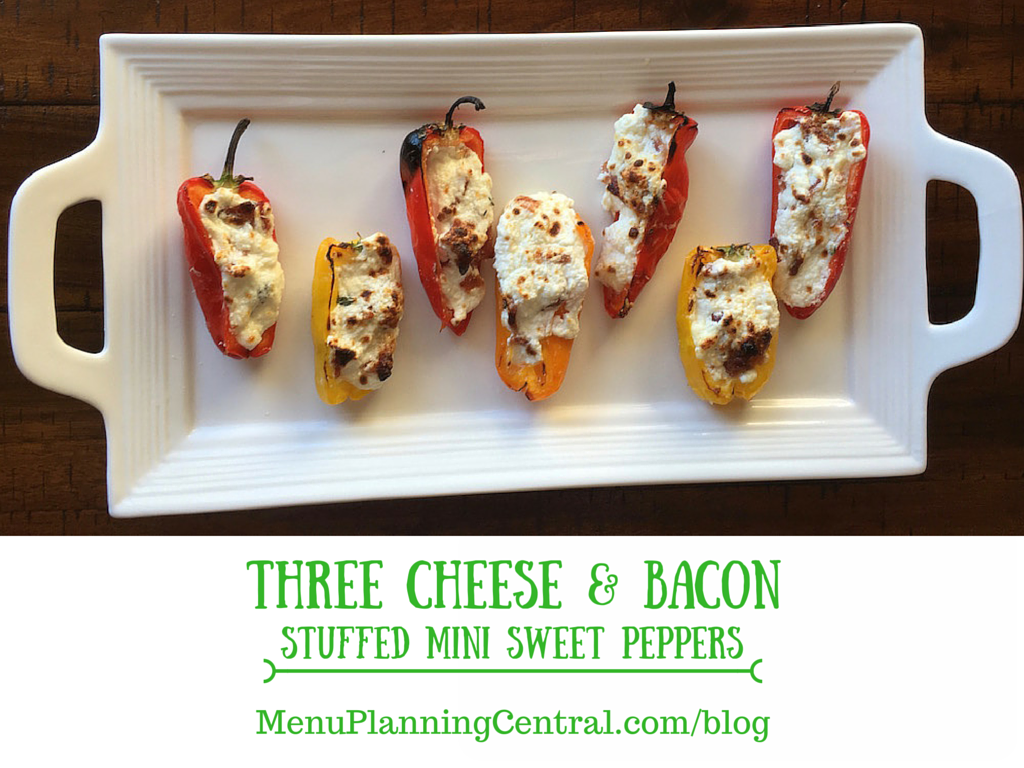 Need a last minute appetizer? This versatile recipe comes together in under 15 minutes, but looks and tastes like it took a lot longer.
Ingredients:
1 bag mini sweet peppers in assorted colors


6 oz. goat cheese

6 oz. ricotta cheese

3 T. fresh thyme leaves, stems removed


4 strips thick-cut bacon, cooked and crumbled

salt and pepper, to taste


1 oz. hard Parmesan cheese, freshly grated
Directions:
Wash peppers and pat dry. Cut each pepper in half lengthwise, leaving the stem intact. Remove seeds and membranes from each pepper half and discard. Set aside.
In a small bowl, combine goat cheese, ricotta cheese, thyme leaves, and bacon, and sprinkle with some salt and pepper. Combine ingredients thoroughly. With a small spoon, fill each pepper half with the cheese and bacon mixture and arrange on a rimmed baking sheet covered with parchment paper. Top each stuffed pepper half with grated Parmesan cheese and pop into the oven under a preheated broiler set to 'high.'
Broil for approximately 5 minutes or until the cheese begins to brown and peppers start to blister. Remove from oven and place on a serving plate. Serve immediately.