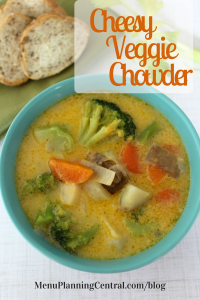 Are you ready for this gorgeous, warm, soothing soup? Oh yes!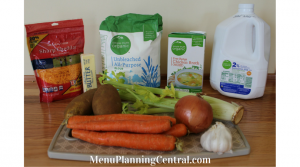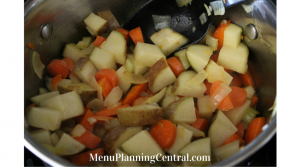 Ingredients:
2 Tablespoons butter
1/2 cup chopped onion
1 cup finely chopped carrot
1 celery stick, finely chopped (feel free to add more celery if you like celery; I don't, so I don't add much)
1 Tablespoon minced garlic
4 cups chicken broth
2 large baking potatoes, peeled and chopped
1 Tablespoon flour
1/2 cup water
2/3 cup milk
2 cups chopped broccoli
2 heaping cups shredded cheddar cheese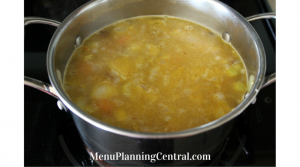 Melt the butter in a large soup pot.  Add the onions, carrots, and celery.  Saute over medium heat until tender.  Add the garlic, then cook for a minute or two.  Add chicken broth and potatoes.  Bring to a boil and cook til the potatoes are tender.  Mix flour with water, add it into the soup and simmer until it thickens slightly.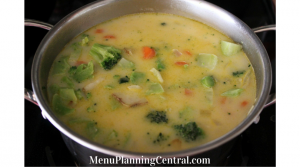 Add the milk and chopped broccoli.  Cook until broccoli is tender and the soup is heated through.  Stir in the cheese til melted, and serve!  Yummy!