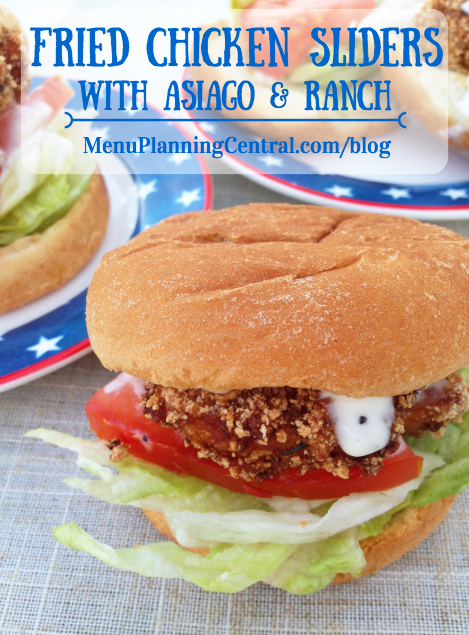 Summer is here and it's time for a delicious crowd-pleasin' recipe!  These Fried Chicken Sliders with Asiago Cheese & Ranch will make your mouth water.  Let's get cookin'!
Fried Chicken Sliders
with Asiago Cheese & Ranch Dressing
Prep: 15 minutes
Cook: 25 minutes
Total: 40 minutes
Servings: 4
You will need:
1 large Organic Chicken Breast (cooked, or see Step 1)

½ cup Bread Crumbs

½ cup Half & Half

1 Egg

1 tsp. Dill

1/3 of 48 oz. bottle Crisco Canola Oil

1 thick slice of Tomato (cut into 4 equal pieces)

1 cup Lettuce

4 tbsp. Ranch Dressing

4 thick slices Asiago Cheese (about 2" on each side)

4 Mini Slider Buns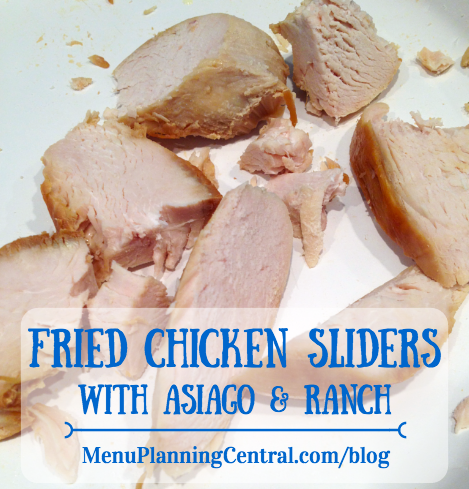 Step 1:  Boil 2 inches of water in a pan.  Add your chicken breast and cook on high until water is halfway evaporated.  Turn heat down to medium-low.  Brown and remove.  Let cool.  (This will take about 15 minutes)
Step 2:  Preheat your oven to 400 degrees.
Step 3:  Preheat your canola oil at medium heat in a pan on the stovetop.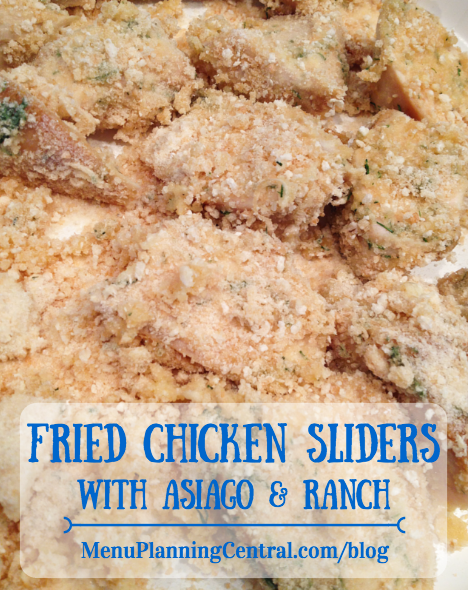 Step 4:  Cut your cooked chicken breast into 12 random slices.  (You'll need 3 pieces per slider)
Step 5:  Combine egg, half & half, and dill in small mixing bowl. Whisk.
Step 6:  Dip each fully cooked piece of chicken into the egg mixture, and on a separate plate, coat evenly with breadcrumbs.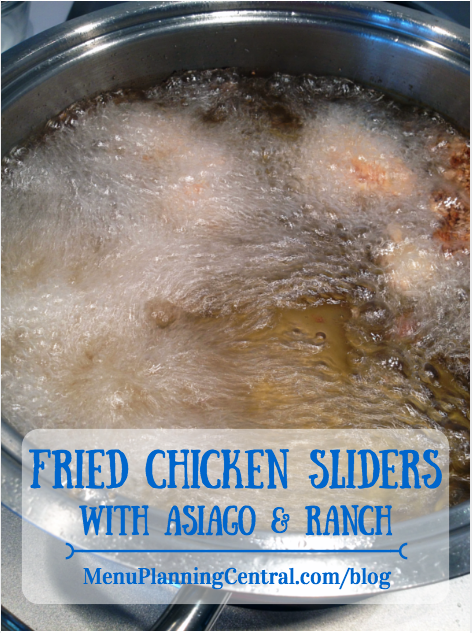 Step 7:  Time to quick-fry your chicken!  Since it is already fully cooked, you are only needing to fry each piece for about 20 seconds.  Just add the breaded chicken chunks to the hot oil, remove after 20 seconds with slotted spoon, and place onto a paper towel on a plate.  Dab to remove excess oil.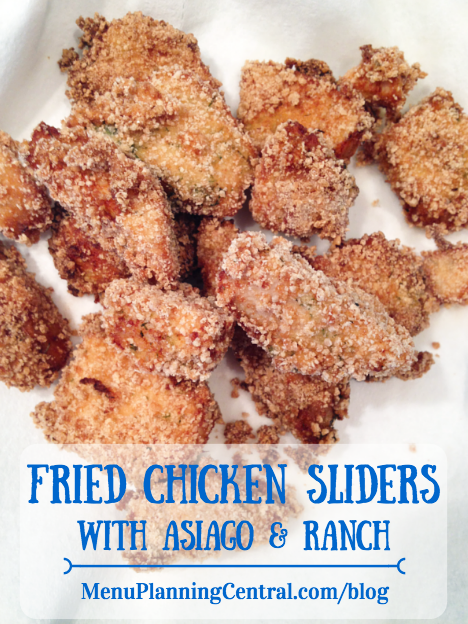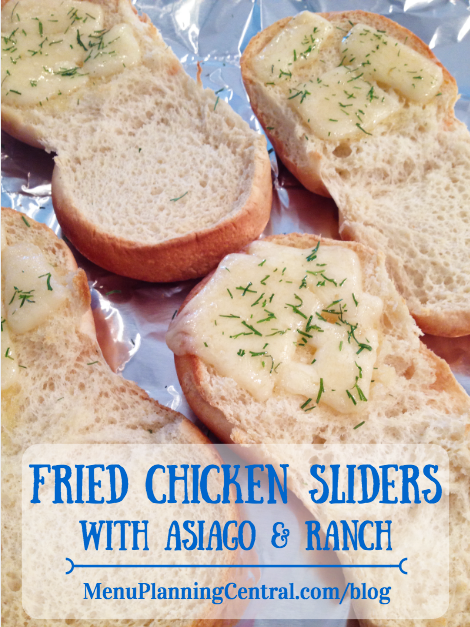 Step 8:  Add Asiago cheese to each bun.  Crisp the buns and melt cheese in the oven for 4-5 minutes. Remove.  Get your lettuce and tomatoes ready.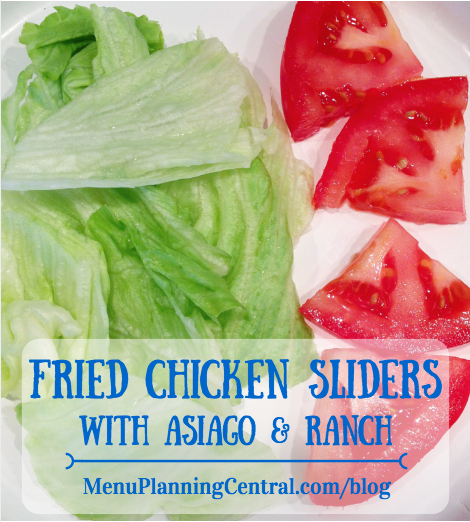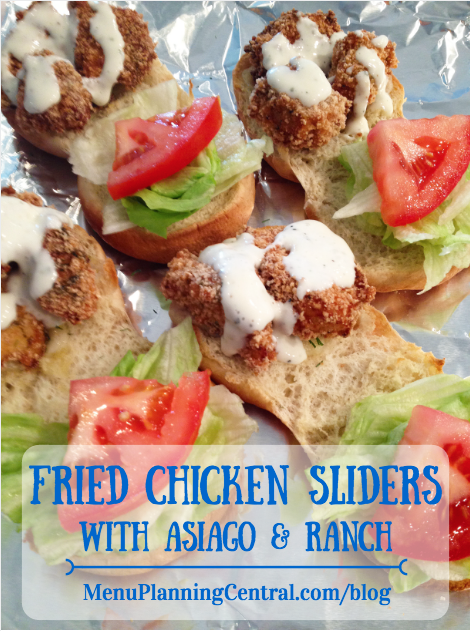 Step 9:  Add 3 chicken pieces to each slider.  Add a quarter of a tomato slice, some lettuce, 1 tablespoon Ranch dressing, and an optional dash of dill to each slider.  Serve immediately!