Affiliate links are used in this post.
Grocery prices just seem to keep going up, and I don't know too many people that don't comment about the dent in the budget that food and household items make.  When trying to trim the overall household budget, while things like mortgage/rent, utilities, and car payments are generally fixed, the grocery budget can usually flex.  Whether you're having a temporary need to free up some cash, or a long term financial goal to meet, it is possible to spend less at the grocery store without having to go hungry!
Over the years I've learned many different strategies that have helped us raise a large family, often on a single income.  Cooking from scratch, eating at home instead of going out, gardening, food preservation, couponing, bargain shopping, and other approaches have all been incredibly helpful to our family.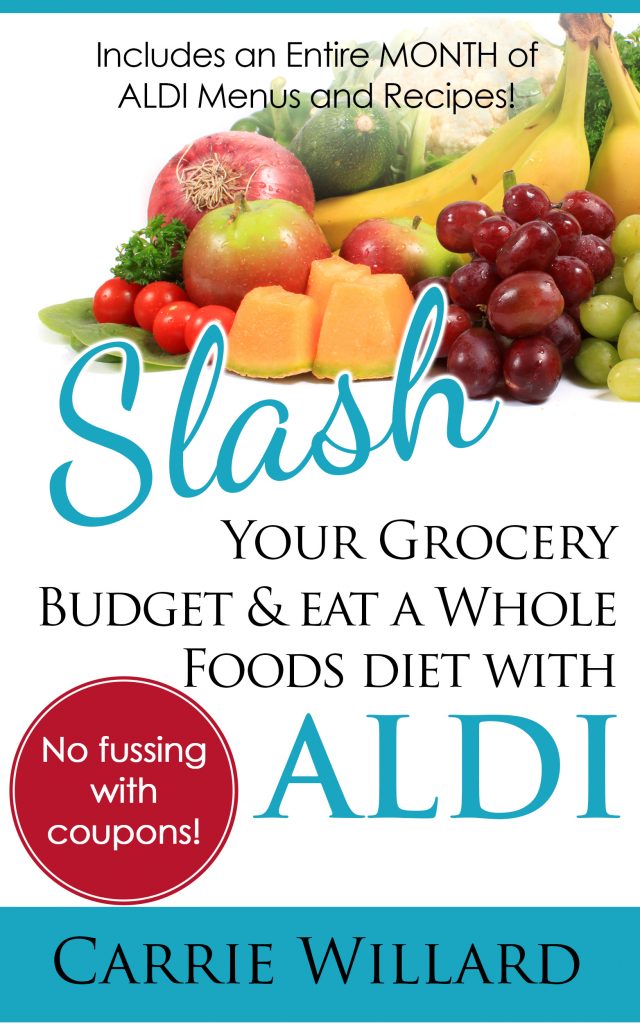 I really, really like this book!  Author Carrie Willard is a busy mom of 7 kids, and she has done a terrific job of explaining the ins, outs, and whys of shopping at Aldi while eating a primarily whole foods diet.  Carrie's personable style is engaging and fun, while also being very informative without taking up a ton of your time.  If you're new to shopping Aldi, or new to eating a healthy whole foods diet, you'll find plenty of helpful tips and insights here.  Included are two weeks of healthy menu plans and shopping lists based on items you can purchase at Aldi.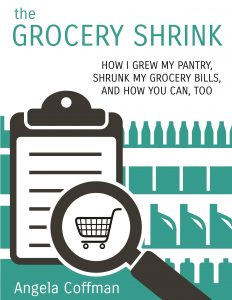 In The Grocery Shrink, author Angela Coffman provides a quick but comprehensive guide to many different aspects of cutting your grocery costs.  Some of the topics covered include:
advance planning for meals and pantry staples

keeping a price book

knowing how much your recipes cost to make

shopping with cash

strategic store navigation

alternatives to the grocery store

gardening

and more!
Regardless of whether or not you want to utilize all of the ideas in The Grocery Shrink, you are sure to find some fresh inspiration and new tools that will be of use to you.