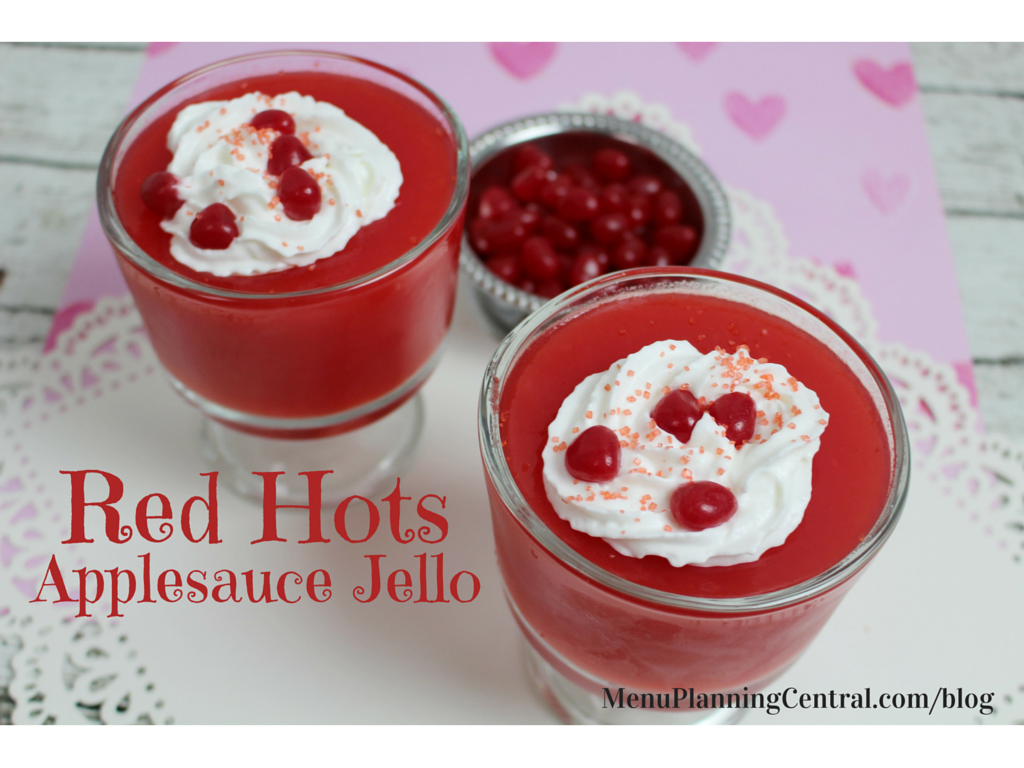 If you are looking for a cute and easy dessert for Valentine's Day, Christmas, 4th of July, and anytime, you will love this one!  Super easy and inexpensive, and yummy too.  🙂
This recipe will yield six 1/2 cup servings.
INGREDIENTS
1 1/2 cups of boiling water
1 cup Red Hots candies
1 (6 oz) box cherry or strawberry Jell0
2 cups unsweetened applesauce
1 cup chilled Sprite or 7-Up
Garnish: Cool Whip and red hots
DIRECTIONS
1.  Bring water to a boil in pan.
2.  Add the red hot candies. Reduce heat to low and stir until dissolved.
3.   Add the box of jello and stir until dissolved. Remove from heat.
4.   Add the applesauce and Sprite and stir to distribute.
5.   Pour jello mixture into serving glasses and cover with plastic wrap.
6.   Chill overnight.
7.   Before serving, add a dollop of Cool Whip and extra red hots.
8.   ENJOY!!