[et_pb_section admin_label="section"][et_pb_row admin_label="row"][et_pb_column type="4_4″][et_pb_text admin_label="Text" background_layout="light" text_orientation="left" use_border_color="off" border_color="#ffffff" border_style="solid"]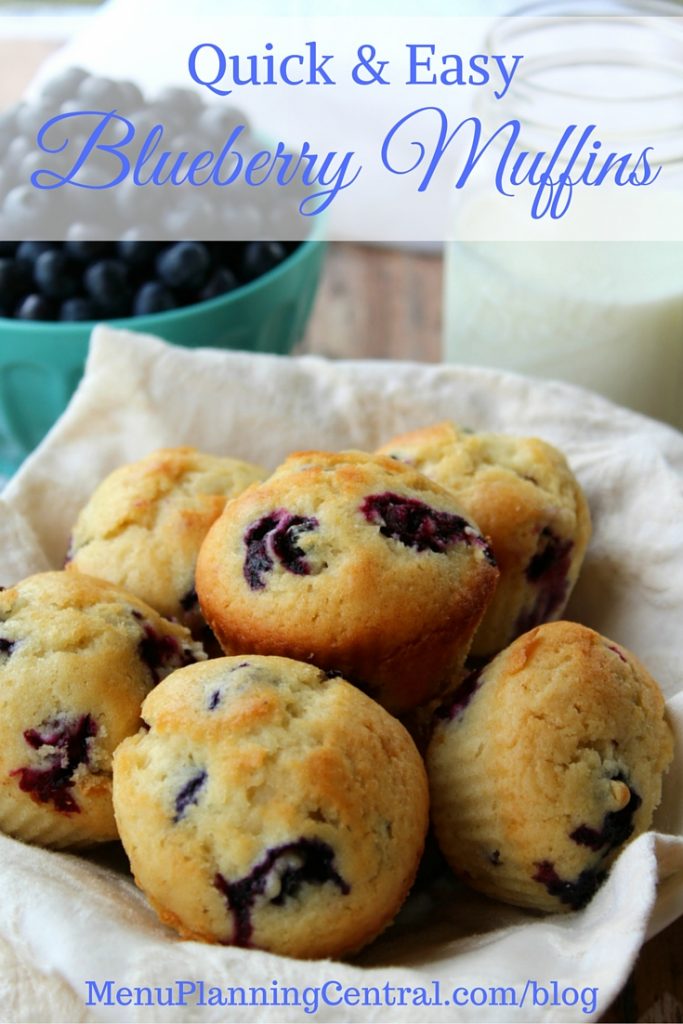 It's fresh blueberry season, so this is the perfect time so make these delicious muffins, and they are so easy to "healthify" without sacrificing one bit of everything you love!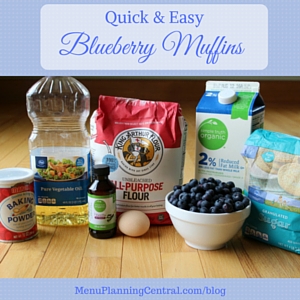 Ingredients:
1 1/2 cups (all-purpose or whole wheat)

3/4 cup granulated sugar, plus 1 tablespoon for muffin tops (I use this type of coconut sugar (aff) in place of white sugar, and it works great)

1/2 teaspoon sea salt

2 teaspoons baking powder

1/3 cup vegetable, olive, or coconut oil

1 large egg

1/3 – 1/2 cup milk

1 1/2 teaspoons vanilla extract

6 to 8 ounces fresh or frozen blueberries (about 1 cup frozen blueberries)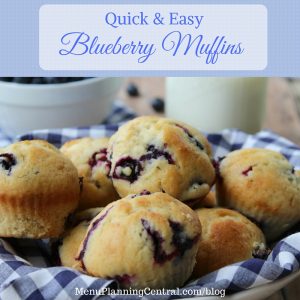 Directions:
Preheat oven to

400º F.  Grease bottoms of a 1-dozen muffin pan or use paper liners.

In a large bowl whisk flour, sugar, baking powder and salt.

Use a measuring cup that holds at least 1 cup and add vegetable oil, egg and then fill the cup to the 1-cup line with milk (about 1/3 to a 1/2 cup of milk). Add vanilla and whisk until combined.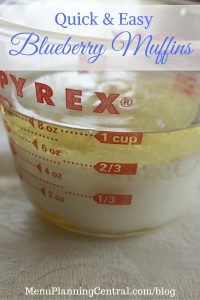 Add milk mixture to the bowl with flour and sugar then use a fork to combine. Do not over mix. (The muffin batter will be pretty thick). Add blueberries and use a spatula or spoon to gently fold the blueberries into the muffin batter.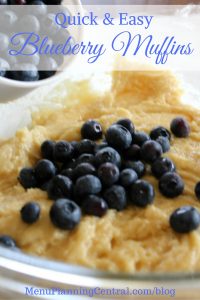 Divide the batter between the 12 muffin cups, filling about ½ full.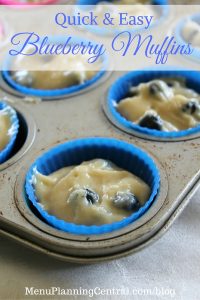 Sprinkle a little sugar on top of each muffin.

Bake for 15-20 minutes

Enjoy!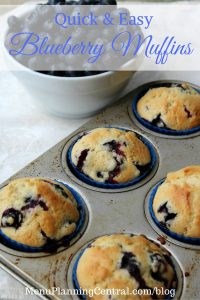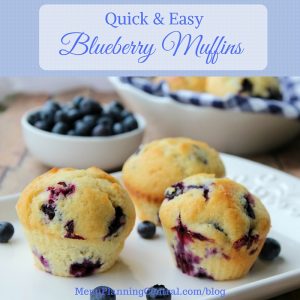 [/et_pb_text][/et_pb_column][/et_pb_row][/et_pb_section]