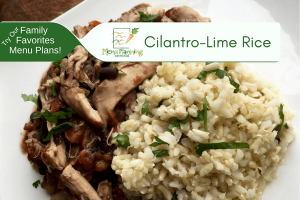 Tired of boring old rice?  Don't worry.  It's so easy to change boring, basic rice into something extra special with the addition of just a few fresh ingredients.
In this recipe, we've teamed up fresh lime and cilantro to create a classic flavor combination that is sure to tickle your taste buds.
This is a great side dish with grilled chicken, pork chops or this South of the Border Slow Cooker Chicken Recipe from our Family Favorites Menu Plans.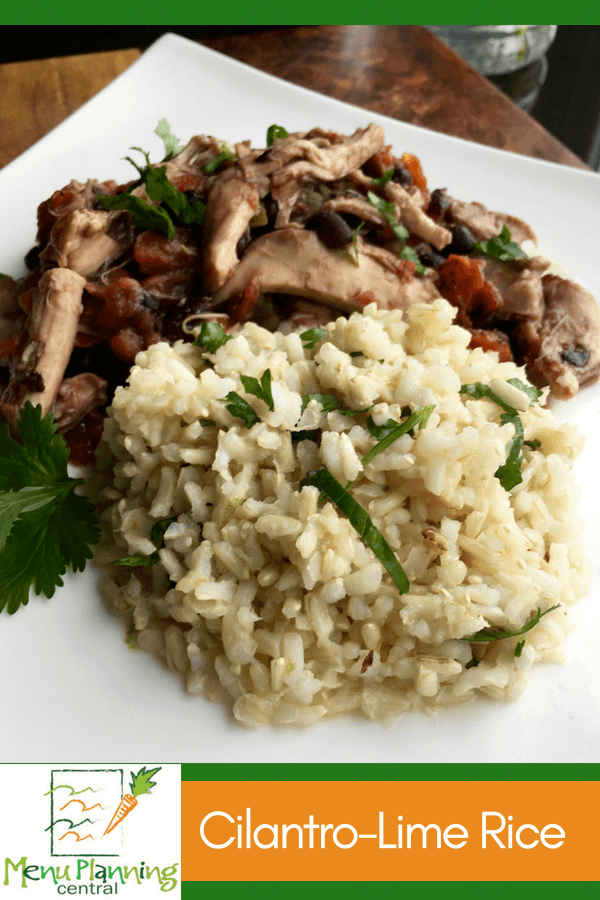 Prep time: 5 minutes
Cook time: 45-55 minutes
Serves: 6
Ingredients:
3 c. cooked rice*
3 T. fresh lime juice
2 t. lime zest
3 T fresh cilantro, chopped
Salt and black pepper, to taste
* Use your favorite rice… white, brown, or jasmine rice.
Directions:
Prepare rice according to package directions.
Fluff cooked rice with a fork and stir in fresh lime juice, lime zest, and cilantro until blended. Season with salt and black pepper, to taste, and serve immediately.
If you are looking for more tasty recipes like this one, be sure to check out our signature Family Favorites Menu Plans.  You'll be happy you did!
To find out more about our "Refer A Friend" program click here. ?